Camp Blue Skies-North Carolina
DETAILS FOR 2019
SESSION 1: Oct. 5-9.
Volunteer orientation/training: Oct. 4.
SESSION 2: Oct. 12-16.
Volunteer orientation/training: Oct. 11.
WHERE: YMCA Camp Harrison, 7901 S NC Hwy 18, Boomer, NC 28606, about 90 minutes northwest of Charlotte.
Camper applications are closed. Please consider applying for Camp Blue Skies-Weekend Dec. 6-8 near Charlotte.
WHO CAN ATTEND? Click here for eligibility requirements.
FEE: $375. We strive to make camp available to all eligible campers. If you are concerned about being able to cover the camp tuition fee, please contact Dick Sesler at (704) 236-7902 or Dick@CampBlueSkies.org for more information on how we can work with you to make it more affordable.
QUESTIONS? Click here to submit your contact information and we will be in touch.
send a CampeR
to Camp
The camp fee covers a fraction of the actual cost for a camper to attend. Please consider a contribution to help bridge this financial gap.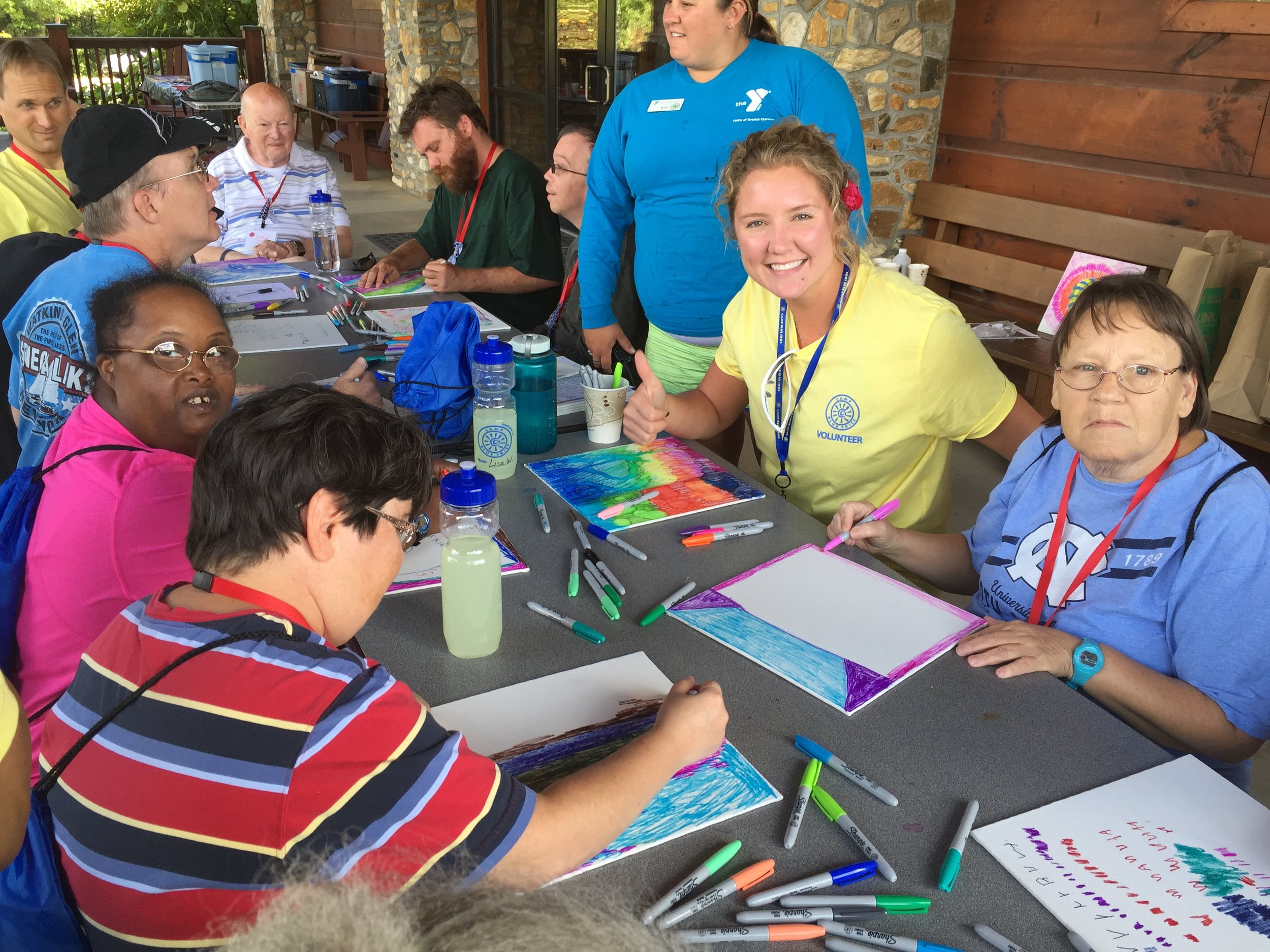 This location in western North Carolina has an ideal balance between mountainous forest with trails, open fields for recreation, and a private 140-acre lake.
Camp Harrison is about 90 minutes northwest of Charlotte, between Lenoir and North Wilkesboro.
The grounds include two athletic fields, basketball court, ropes courses, and pasture. Facilities include a dining hall, amphitheater, 14 cabins, waterfront activity area, challenge course, ball fields, camp fire ring, and a number of nature trails for long and short hikes.
Camp Harrison is accredited by the American Camp Association.